Mother's Day crafts are a great way to get your kids crafting and make those special women in your life something awesome! I love personalized and handmade gifts from my kids and each year we try to make something for the other mothers in our life too.
This year with school closures we need to step up and make sure mamas around us still receive a special craft for their kiddos.
1.Paper Flowers
What is Mother's Day without flowers? Paper flowers is such a cute way to make something that lasts a while.
2.Clay Footprint Ring Dish
THIS IS SO ADORABLE! The clay footprint ring dish is adorable, meaningful, and practical. I love it!
3.Handprint Painting
I love the design of this whole party! But this handprint canvas painting is my favorite!
4.Handprint Flowers
I love handprints so much. I love to keep them around and compare them throughout the years. Such a sweet momento! This handprint flower bouquet is perfect for it!
5.Baby Footprint Keepsake
I want one of these baby footprint keepsakes for myself! I am about to handprint and footprint all I can for the boys! Keepsake Mother's Day crafts can be so special.
6.Paper Flower Pots!
I love that this paper flower pot craft has the templates and printables included. This makes it so easy to make a cute and easy craft. You can have them paint them or color them.
7.Painted Flower Pot
This painted flower pot with handprints and footprints is so adorable. Whether you make it a gardening kit like this one put a plant inside it will be a beautiful touch for mamas around.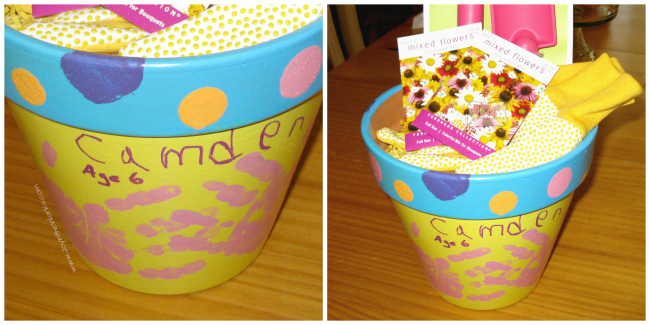 8.Sticky Heart Card
This sticky heart card looks like such a fun and cute Mother's Day craft! You can make it any color you want and might even have all the supplies at home! So cute and to easy to make.